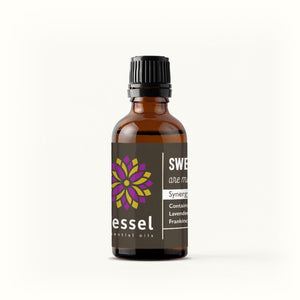 Sweet Dreams
Regular price €16.90 Sale
Sweet Dreams
Synergy Blend

Contains Vessel Greek essential oils of Lavender and Black Pine, our Somalian essential oil of Frankincense and nothing else!
Description:

Stress, anxiety, a deadline at work or a personal issue that keeps you awake at night? Everyday life can be overwhelming and stressful and a good night's sleep is essential for a healthy body and mind. Use our "Sweet Dreams" blend before bedtime and enjoy a long and rested sleep. 
Directions:
Diffuse using 3-4 drops per 100mL of water or use in a personal inhaler. Find one personal inhaler here: Personal Inhaler
Sweet Dreams are made of this..