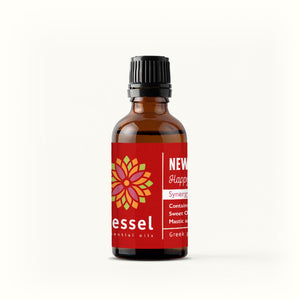 New Beginning
Regular price €18.90 Sale
New Beginning
Synergy Blend

Contains Vessel Greek essential oils of Sweet Orange, Black Pine, Lemon,  Mastic and nothing else!
Description:

Every day is a new beginning! But what is the best time of the year for some new life resolutions and a fresh start if not now. A new day, a new page, a new year 2022. This New Year, make the changes that you always wanted and find the strength and the power every day in our New Beginnings Essential Oil Blend.
Directions:
Diffuse using 3-4 drops per 100mL of water or use in a personal inhaler. Find one personal inhaler here: Personal Inhaler
Happy new 2022!!!